Ingolstadt: Fascination of production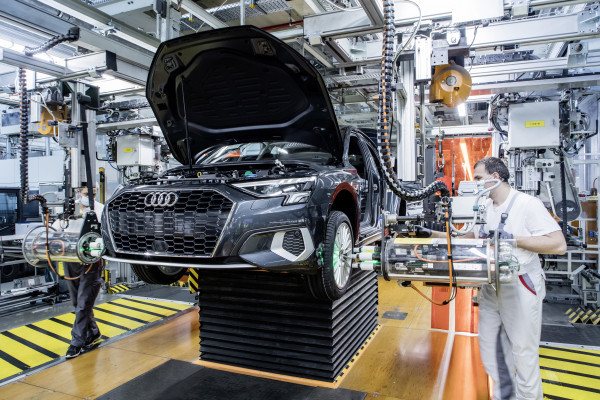 Discover the final assembly from the Audi A3 and Q2 in our plant in Ingolstadt with our experienced tour guides.
Experience the passionate dynamic of our experts in the production lines
Be part of our production
Be a witness of the highlight in the final assembly: The so-called marriage
Included

Parking fee

Not included

Catering

Duration
60 Minutes
Bring along

Ticket

Sturdy footwear

Participants
20
Languages
English
Opening hours
Requirements

Mandetory check-in time is 15 minutes before the start of the booked tour. 

Children under 14 must be accompanied by an adult

 

Dear guests, this tour is a guided tour in English language. Please only book this tour when fluent in English. Our guides are responsible for your safety during the tour and have to be able to communicate with you at any time.

 

Wir bitten Sie, die Führung nur zu buchen, wenn Sie Englisch sprechen. Unsere Guides übernehmen Verantwortung für Ihre Sicherheit auf dem Werkgelände und müssen jederzeit mit Ihnen kommunizieren können.

 

Important information

Mandetory check-in time is 15 minutes before the start of the booked tour.

Note that the tickets are personalized. Please bring your ticket either printed or on your smartphone to admission. If you select a discounted ticket, the appropriate verification is required.

 

The ticket is linked to a specific date of visit and is not transferable to other days. If you do not visit the Audi Forum on the booked day, the validity of the ticket expires. An exchange or refund is excluded.

 

The carriage of mobile phones, smart devices and similar devices is not permitted during the tour. Lockers can be used free of charge on site.

 

Dogs are not allowed during the tour.

 

Audi Forum Ingolstadt reserves the right to adjust the offer to the circumstances for production-related reasons.
Venue
Meeting Point: Factory tour entrance at the Audi Forum Ingolstadt
Audi Forum Ingolstadt - Factory tour entrance
Auto-Union-Straße 1, 85057 Ingolstadt, Deutschland
Free parking - please validate your ticket at the information counter
Audi Forum Ingolstadt
Offered by
AUDI AG
85057 - Ingolstadt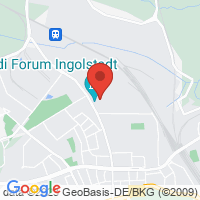 Further information
Accompany our models on their way through the assembly lines. See, how thousends of components respectively reach the appropriate car on the line - right on the dot and as if "conducted" by an invisible hand. Be the witness of the so-called marriage: when the body and the drivetrain are assembled.
Experiences in live and real are hardly replaceable! If you cannot visit us in person at the moment, then we also have an offer for you: AudiStream!
Hotline (from abroad) +49(0)841 89 37575
Visit us digitally via: https://audi.stream!
More offers from this partner